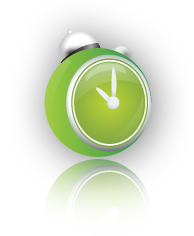 Like people say, Time is Money.
Wih the fast growth of technology nowadays, a demand for scalable, robust and stables systems are required to match up IT standards.ITmixture Ltd has good experience in a mixture of IT solutions which include web design, software design and printing.We possess a mixture of IT skills that enables us to provide solutions tailored to meet customers need and hence the name ITmixture.
Welcome to ITmixture
We have long term experiences in web development, eccomerce solutions, database management solutions, web hosting, email and sms marketing, software development and web applications as well as mobile apps.

A Greener Solution - As one of our principles, we do our best to offer simple and effective greener solutions that comes with a peace of mind.We work hand in hand with people that offer the very best quality and our staff are trained to deal proffesionally with every customer.
For some time now we have been into the printing business and know our well round it quite well.We Printing products include.Flyers, Business Cards, Leaflets, Magasines, Banners, etc .
Call us today
and Feel
The Difference
Free Customers Support